Let's puzzle out your user experience and ensure your success
Get high quality feedback in no time on your website, mobile application, prototype, store experience...
Request a quote
See the explainer video
Get your UX research in a few days
qualitative and quantitative research with consulting tailored to your needs
We define
the research approach that fits your needs
We recruit
your B2B, B2C or internal users
We carry out
user testing, user interviews, focus groups, quantitative surveys
We recommend
custom-made modifications to optimize your project
User tests ROI: +40
%

of customer satisfaction
Test the platform for free
Our happy clients
"Ferpection help us better justify choices by bringing together users from everywhere, huge time savings, completely outsourced and independent logistics and true UX consultants bringing us invaluable challenges and hands-on recommendations."
- Paul Thanasack, Lead UX Designer Leroy Merlin ADEO
"It's very important to listen to your users so that you can always be at the forefront and really meet their expectations. Without the users, our brand is finished."
- Régis Koenig, Director of Service Policy and Customer Experience, Fnac Darty
"We wanted to test against different cultural and users behaviors across markets such as Germany, US and UK. The results helped form our final rollout and avoid having a one size fits all site."
- Matt Thomas, Head of Creative Production and Operations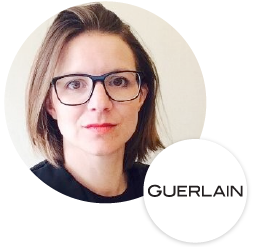 "We partnered with Ferpection on strategic subjects. They were able to conduct international exploratory researches impeccably while offering an innovative analysis framework, which deeply helped structure our strategic thinking and our roadmap."
- Adrienne Rostaing, Analytics & Customer Services Manager Guerlain
Learn all about user research with our UX blog
Diversity
Choose from our 4 different UX research methods
Each UX research method we propose is totally different. You must start by establishing your goals and what you really want to learn from the study. Let us help you choose between our 4 different research UX research methods (individual interviews, remote user testing, focus group and quantitative survey).
Quality
Trust our experts for the job
Our UX consulting team will help you succeed in your studies. They are here to answer your questions and assure your test protocol is optimized. Each study, from its launch to its delivery, is our core business.
Speed
Get feedback in 5 to 15 days
You have no time to waste, and your project launch or website / application redesign awaits. That's why we've reduced the timing of a remote user test to 7 days.
Simplicity
Launch your test in a few clicks
As you have nothing to install, you can test all of your digital and physical points of contact: website, mobile applications, connected terminals, chatbot, stores, customer service...
Agility
Retrieve your results on our online platform
With our agile rendering interface, you can view the testers' feedback, filter by page and / or category, and also consult the statistics and our summary report.
Autonomy
Have the ability to manage your studies yourself
Our platform is so intuitive that some of our clients manage the analysis of qualitative feedback themselves, as well as the creation of new studies (remote tests only).
Customer Support
Get advice from our experts
Your dedicated Ferpection Consultant can also take care of the analysis of the qualitative data, it's synthesis, the UX recommendations, the production of a complete report, and if necessary, the creation of models which illustrate its proposals of optimization of your site / app.
Prioritization
Target what is essential to your clients
Listening to your current and prospective customers, and understanding the main problems they face on your website, will help you prioritize the projects for your development roadmap and your AB testing roadmap.
Targeting
We help you listen to your core target
Listen to your B2C, B2B and B2E users in 40 countries through our panel of 250,000 testers, external recruitment or your own customer files.