Become a tester on the Internet: earn money by giving your opinion on mobile sites and applications
Start earning money!
Get heard Brands listen, your opinion counts

Increase your skills Improve your writing proficiency, sense of observation...

Earn money Your participation is compensated via Paypal or Amazon gift vouchers
Become a paid tester too!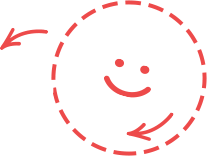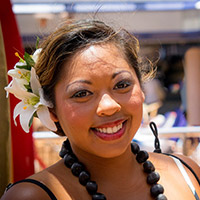 "Earning money is nice but it goes beyond that. I was able to improve my writing proficiency and discover new sites and applications."
- Jennifer, tester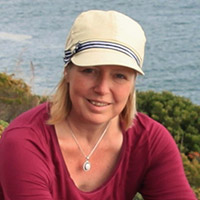 "I find out about new sites applications I didn't know about. Often they are brand new. It opens up my mind and is useful in my work."
- Aline, tester
---
What is feedback on testing mobile application or website?
Feedback is a screenshot, sometimes a video screencast, along with a clear description. You can report positive and negative elements.
I would have liked the connection button to be more prominent... I couldn't find it!
Start earning money by testing products!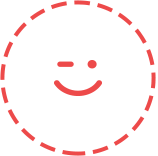 Discover how paid participants and testers send us their feedback on software, websites and mobile applications
With Ferpection, you can work online at home from your sofa!
You test our customers' websites and mobile applications, following scenarios that we describe to you. You send us your feedback. Thanks to you, our customers can improve their products. This way, each one of us can enjoy better user experience in our daily life. It's an opportunity to earn extra income, discover new applications and make your opinion count!
Becoming a tester of application or website: we tell you everything!
It's simple:
Register to become a tester, it only takes a few minutes.
As soon as a study matches your profile, we send you an email to ask you to participate.
Every month, you receive your payment by PayPal or by gift card. The reward associated with a successful mission depends on its complexity: $10, $15$, up to $20.
Do you want to work online and discover new applications in advance? Register here now!
Even more varied usability tests: our studies become more diverse
Ferpection was born out of the need to efficiently test websites and mobile applications. Since then, our corporate clients have asked us for many other subjects: innovative products and services, new concepts, prototypes, in-store experiences, advertising campaigns...
If you have been testing softwares from home, this is a also a complementary activity where we're looking more for your candid opinion rather than a professional testing activity.
If you are used to testing physical products, giving your opinion on a digital experience is not fundamentally different. And you'll see, it's pretty fun!
Finally, the way you give your opinion is also expanding with surveys, consumer meetings and focus groups, interviews...
---
Our customers improve their user experiences thanks to you and they thank you for that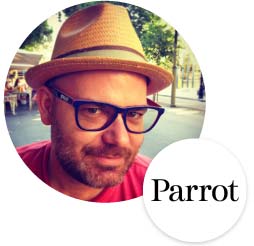 "Testers identified 10 optimization points in line with our objectives, most are online on parrot.com website"
- Mathieu Parisot, Senior Digital Manager at Parrot
Ferpection help companies best meet the expectations and behaviors of users on their websites, mobile applications or in stores. Our UX consultants provide concrete recommendations based on our user testing platform and studies - exploratory interviews, focus groups, surveys, etc.